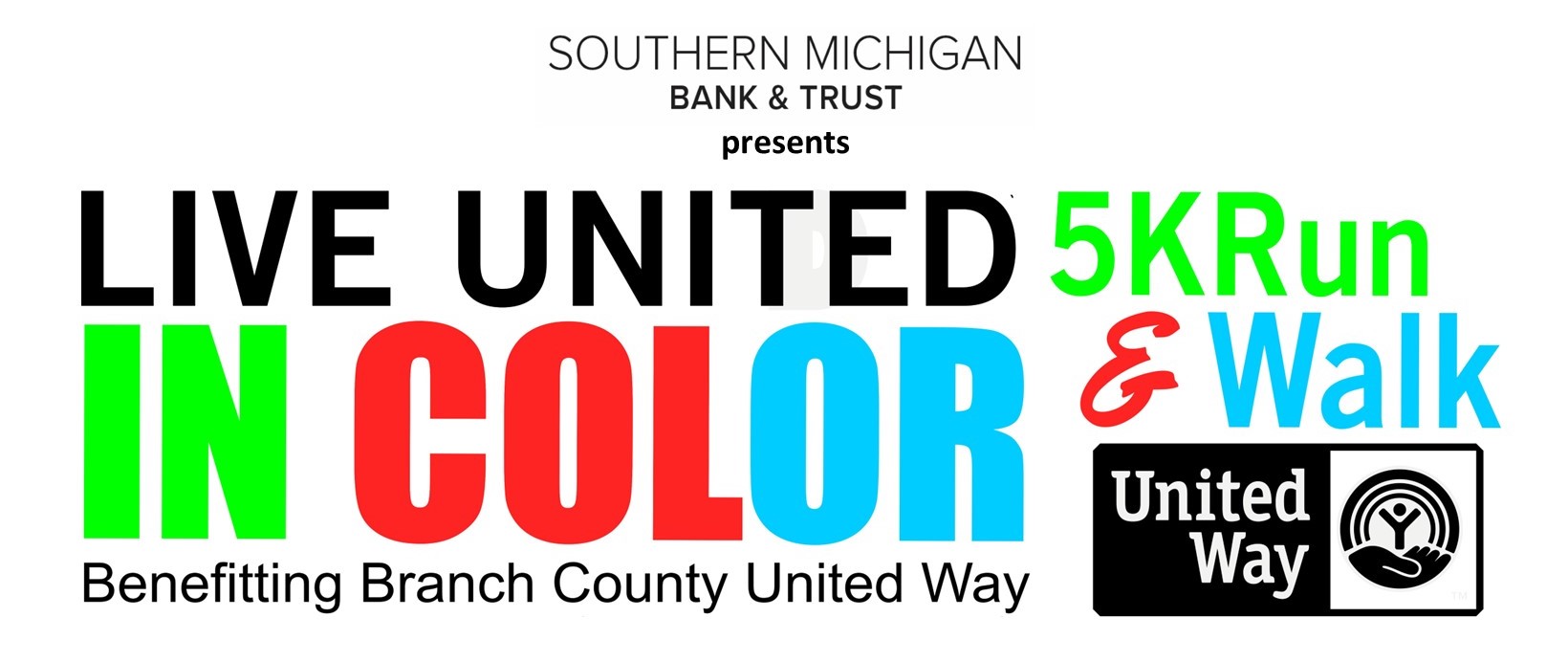 SATURDAY, AUGUST 19, 2023
8:30 AM
HERITAGE PARK
Living Color Living United 5K
Lots of great 5K's out there- but none more colorful than this! Celebrating our 6th straight year of colorful fun- this year celebrate the first week back to school with a fun Saturday event! There will be 15 color stations of fun for everyone. Run, walk, ride in a stroller- it is a great time for everyone!
REGISTER
Get ready for the most colorful three miles of your life! The run is scheduled for Saturday, August 19, at 8:30 A.M. at the Heritage Youth Ball Fields in Coldwater. 
Come out and support Branch County United Way, and let's show the world that when we come together, when we are healthy, when we LIVE UNITED, the world is a better (and more colorful) place to be.
REGISTER BY JULY 31st TO RECEIVE EVENT T-SHIRT.
Register for Individuals CLICK HERE ($25 for age 13+ / $15 for 12 and under)
Register the Family CLICK HERE ($80 for the family - up to 6 participants)
If you have already registered, print out your waiver here, then come pick up your packet on any of the following dates. Beat the crowd on race day by grabbing your packet(s) early!
PACKET PICK UP
At the Office:
Thursday, August 17, 9:00am – 6:00pm
Friday, August 18, 9:00am – 1:00pm
At the Race Site:
Saturday, August 19, 7:30am - 8:30 am
New for this year we have joined forces with the ABC Challenge to offer a 2 race deal. 
You can sign up for the ABC Challenge and then for an additional $10 a participant can also participate in our United Way Living Color "Color Run".  The ABC Challenge is Saturday, August 26th at the Branch County Fairgrounds.
More info on the ABC Challenge and to sign up for both events can be found here: www.abcchallenge.org/