The Dolly Parton Imagination Library provides children in our community with books each month until they reach age five, encouraging parents to read with their children from an early age.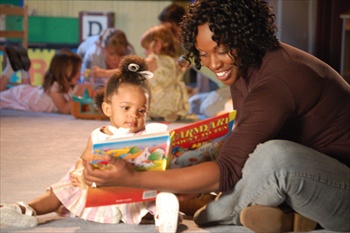 Who is eligible?
Any preschool child living in Branch County. The child will receive books up until their fifth birthday.
What do I need to do?
Live in Branch County.
Submit the registration form, completed by the parent/guardian. Then the form must be approved by Branch County United Way, and put on file. OR if you would like to register online, click here. 
Contact Branch County United Way if your address changes. The child receives the books at the given address.
READ the books with your child. 
When will I receive the books?
Once the registration form has been submitted to Branch County United Way, the books will begin to arrive within eight to ten weeks. The child will then receive them up until his/her fifth birthday, unless you move out of Branch County.
What can I do to help? 
Encourage others to sign up for the Library! Let them know about this FREE program that is available for their children. Or, if you know anyone who is interested in making a donation to support this program, contact us!
Branch County United Way
87 Marshall St
Coldwater, MI 49036
(517) 279-7129